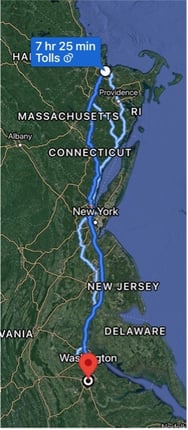 Summer weather has officially arrived here in the Northeast, which makes this the perfect time for a road trip. Join us as we take a fun and easy drive down the Eastern Seaboard from Massachusetts to the nation's capital.
Seaport Boston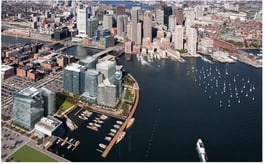 Our journey begins in Boston's historic Seaport District, one of the most exciting and dynamic neighborhoods in the city. The Seaport Boston is authentically New England while providing modern amenities like an indoor lap pool, a variety of classes and guided in-room exercise options from Wave Health & Fitness. The Boston Harborwalk, Institute of Contemporary Art and the Freedom Trail are just steps away, as are trendy eateries, bars and boutiques.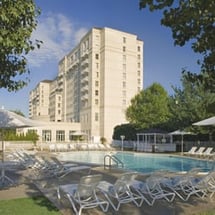 Hyatt Regency Long Island
Heading south along I-95, we arrive in bucolic Hauppauge at the Hyatt Regency Long Island. This luxurious 4-star property is located at one of the highest points in the area and is adjacent to the award-winning Wind Watch Golf & Country Club, which offers panoramic views across the North Shore. Rejuvenate with the wellness experience of a Pure Room at the Hyatt Regency Long Island in this tranquil and idyllic setting.
Sheraton Atlantic City Conference Center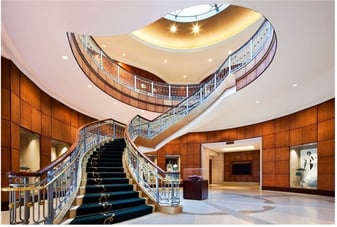 If you're ready for something a bit faster paced, our next stop brings us further south to the glamour and excitement of Atlantic City. The Sheraton Atlantic City Conference Center is within easy walking distance of the city's famed Boardwalk, beaches and casinos as well as designer shopping at Tanger Outlets. Or relax and enjoy several dining venues on-site, including steaks, local beers and other specialities at Tun Tavern, one of Atlantic City's favorite restaurants.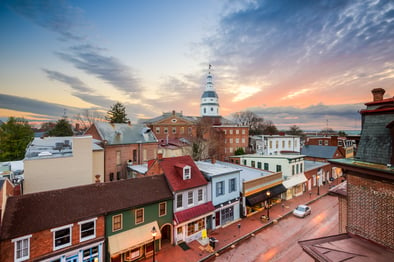 Historic Inns of Annapolis
It's a short drive back to the highway and the stunning city of Annapolis, renowned for its character and charming architecture. Stay in a Pure Room at the Historic Inns of Annapolis to experience a hypoallergenic environment that promotes wellbeing. The complex encompasses three impeccably restored boutique hotels that embody the spirit of Annapolis just a short stroll from Chesapeake Bay.
Capital Hilton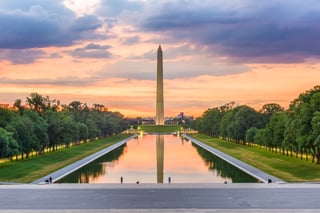 We conclude our trip at the Capital Hilton, which is an ideal spot for exploring the traditions and cultural attractions along the National Mall and around Georgetown. Sample regionally-inspired cuisine using fresh ingredients at the North Gate Grill or stay in and celebrate with room service that includes Maryland-style crab cakes. You'll enjoy purified air and allergy-friendly bedding with Pure Rooms at the Capital Hilton during your final nights of this special Northeast road trip.