If a cross-country road trip sounds a bit too ambitious right now, how about staying closer to home and exploring the region where you live? We're starting our "Road Trips With Pure" series with a driving tour of the Pacific Northwest, where you'll discover everything from urban sophistication to spectacular natural beauty. At each of these destinations, you can find a Pure Room where you'll enjoy the peace of mind that comes with anti-viral protection and a holistic wellness experience.
Seattle, WA
Our journey starts in Seattle where you'll find world-class attractions like the Space Needle and the famed Pike Place Market. Sample global cuisine or explore Seattle's renowned music, theater and art museums.
There are plenty of Pure Rooms available at hotels like the Grand Hyatt Seattle, which features hand-blown glass and artwork inspired by the landscape of the city. Room service is available through Ruth's Chris Steakhouse, a favorite destination for prime steak and seafood.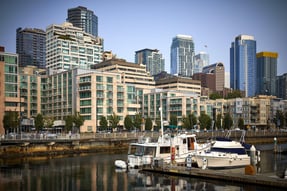 Wellness-minded travelers will also appreciate Pure Rooms at the Seattle Marriott Waterfront. With spectacular views of both the water and the mountains, the Seattle Marriott Waterfront provides an experience of the city's waterfront while hinting at what's to come along the next leg of our trip.
Boise, ID
From Seattle our drive will be long but scenic as we wind our way along I-90 through the majestic Cascade Mountains. This brings us to the unique and exciting city of Boise for its cultural attractions like Garden City and the Boise Art Museum as well as endless opportunities to explore the area's natural beauty.
C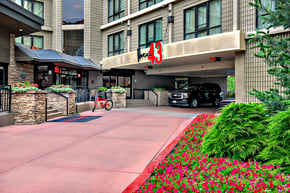 heck in and check out Hotel 43, where you'll find a vibrant nightlife and culinary scene just outside your door along with state parks, natural hot springsand other outdoor recreation. This stylish boutique hotel features Chandler's Steakhouse for regional cuisine made with locally-sourced ingredients. Hotel 43 is also pet-friendly with complimentary plush, premium beds for your furry friend.
Portland, OR
Next up, we head back to the coast along Route 20 to arrive in funky Portland, another of the region's exciting cultural centers. From the Oregon Zoo to the world's largest independent bookstore, there's a lot to see and do in this diverse, eclectic city.
Your Pure Room will be waiting at the Embassy Suites Downtown Portland, a historic property that blends original architecture and design with modern amenities, all within walking distance to theaters, the Moda Center and world-class shopping and dining. The hypoallergenic environment of Pure Rooms at the Embassy Suites Downtown Portland eliminates contaminants for the very best stay and sleep experience.
It's just a few hours bac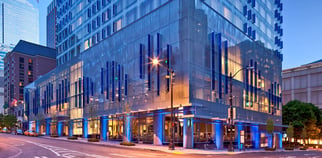 k to Seattle on I-5, where you're sure to be ready for some rest and relaxation. Rejuvenate with Pure Rooms and celebrate the end of one memorable trip around the Pacific Northwest with a spa day at Elaia, located on-site at the Hyatt at Olive 8. Urbane, the hotel's signature restaurant, uses local and sustainably-sourced ingredients to create traditional favorites with a Pacific Northwest twist.