The next stop on our Road Trips with Pure Series is special for us because it begins in our hometown of Buffalo, NY! While we admit to being biased, there really is no better place to be in the summertime than on the Great Lakes. Soak in the gorgeous weather and exciting attractions with a driving tour around this tourist-free part of the country.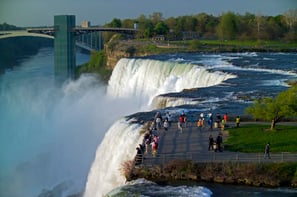 Begin your journey at the Embassy Suites Buffalo conveniently situated in the heart of the city's revitalized downtown. While a trip up to Niagara Falls is never a bad idea, you won't want to miss Buffalo's Canalside neighborhood on the Lake Erie waterfront before heading out to the naturally pristine Outer Harbor. Start the day refreshed and ready by staying in the 99.99% purified environment of a Pure Room at the hotel.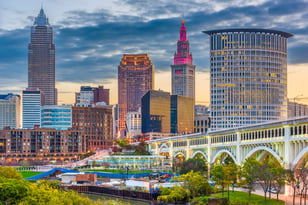 Next, head down I-90 towards Cleveland while stopping at one or more of northeast Ohio's postcard-perfect beach towns, including Fairport Harbor and Geneva-on-the-Lake. From wineries and history museums to mini golf and roadside food stands, you're never in the car for long and there's something for everyone in the family to enjoy. Unwind that evening in luxury at the InterContinental Suites Cleveland, which combines contemporary design with the wellness experience of a hypoallergenic Pure Room environment.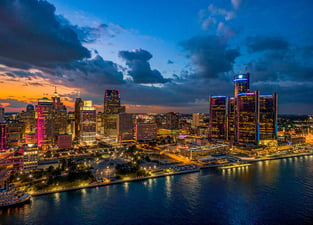 Our trip continues around picturesque Lake Erie and up to Detroit (aka Motortown) along the shores of Lake St. Clair. The Westin Southfield Detroit is a perfect location to use as a base to explore the sights and activities of the region, featuring a sleek and strikingly modern aesthetic that is close to upscale shopping and dining. The Pure Rooms at the Westin feature purified air and allergy-friendly bedding for peace of mind and a great night's sleep during your stay. Whether you're looking to swim, fish, bike or try any kind of recreation on the water, you'll find it at Lake St. Clair Metropark in nearby Harrison Township.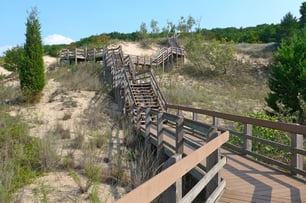 We finish our road trip with a cut across the state towards Indiana Dunes State Park, a spectacular destination with stunning terrain along the southern tip of Lake Michigan. You'll discover a vibrant arts and culture scene along with unforgettable sunsets just 90 minutes from your final destination at the Hyatt Lodge Oak Brook Chicago. This tranquil lakeside retreat is the ideal place to relax after a long drive with a full-service spa and Pure Rooms to promote well-being that will leave you planning your next visit to the Great Lakes Region.