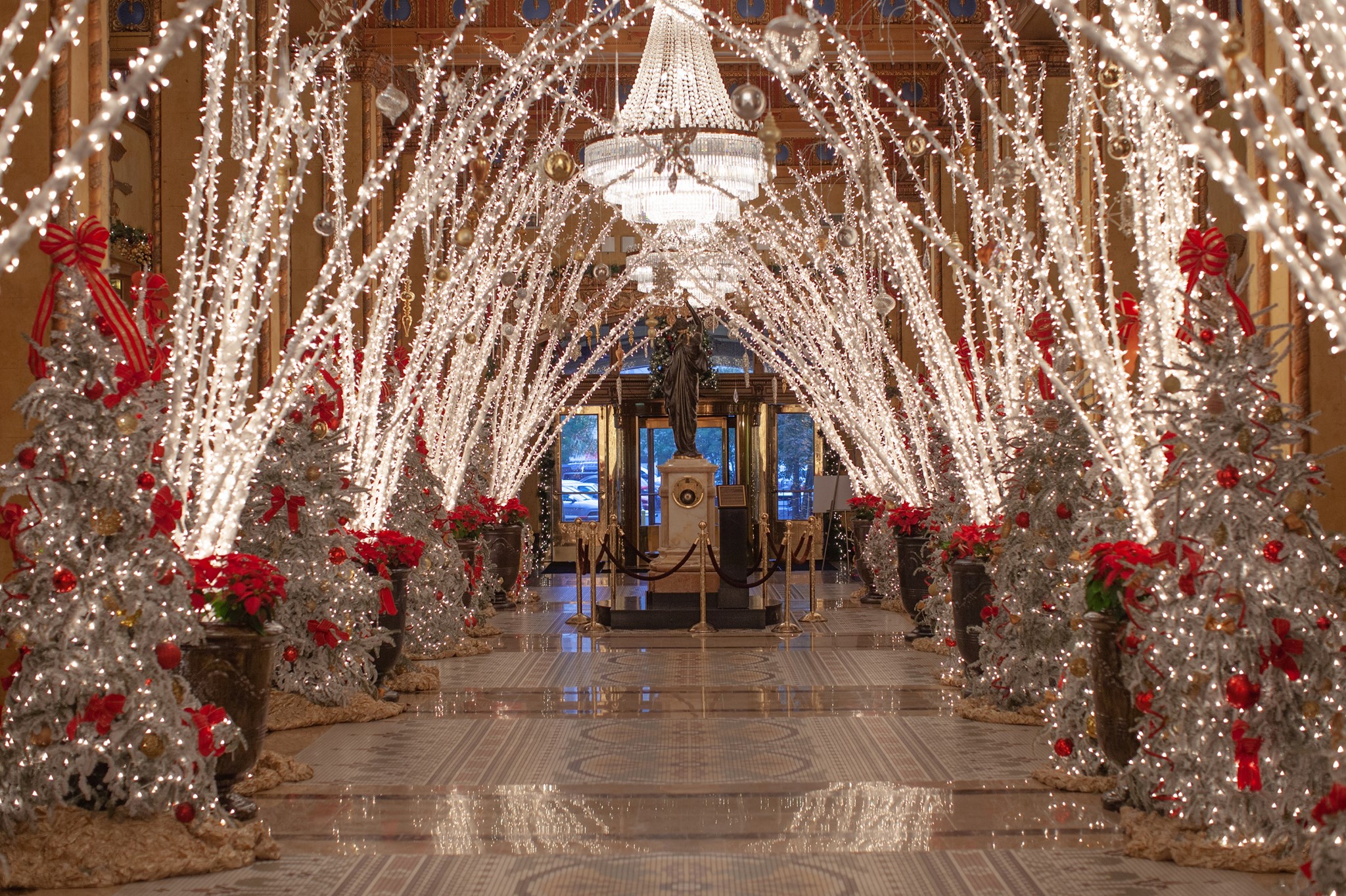 A unique combination of luxury and history make the Roosevelt Hotel New Orleans one of the city's most iconic addresses. With the French Quarter, Bourbon Street and Canal Street just around the corner, the Roosevelt Hotel is a centerpiece of the city's distinctive culture as well as its exciting nightlife scene.
At the same time, the Roosevelt New Orleans' refinement and historic roots help the hotel stand out from the crowd. The property is managed under the Waldorf Astoria brand, which has become synonymous with style and sophistication around the world. Since 1893, the Roosevelt New Orleans has played host to presidents, royalty and movie stars and was even the residence of Louisiana's infamous governor Huey Long.
The Roosevelt's dining establishments alone speak to the hotel's status as a world-class destination. The Sazerac Restaurant is pure New Orleans, closely tied with the history of its namesake cocktail and recently rated as one of the best bars in the world. Domenica, a more recent addition, serves rustic Italian fare in a stylish, modern setting. 24-hour room service is always available as are drinks and a seasonal menu at the hotel's glamorous, Moorish-inspired rooftop bar and pool deck.
Wellness-minded travelers will appreciate the Roosevelt New Orleans' focus on health and peace of mind as well. Rejuvenate at the Waldorf Astoria Spa, which offers a complete menu of relaxing, restorative services and treatments. The custom-designed fitness center measures 1,200 square feet and features the same equipment and digital technology you'll find at the best health clubs.
The Roosevelt New Orleans also provides guests with the option of a Pure Room, which helps promote well-being and self-improvement. Pure Rooms use purified air and multi-layered surface sanitization to eliminate contaminants and create a hypoallergenic environment that is 99.99% free of viruses, bacteria and other harmful particles. Additional amenities like allergy-friendly bedding complete the wellness experience at the Roosevelt New Orleans for the most advanced anti-viral and anti-bacterial space available.
As staff begin preparations for the hotel's spectacular holiday display, there's no better time to experience the culture and hospitality of New Orleans at the Roosevelt Hotel. From the sumptuous Reveillon Dinner to the family-favorite Teddy Bear Tea, the Roosevelt New Orleans provides the best and most authentic taste of this timeless city.
To read more about our partner hotels click here.