Our next adventure in the Road Trips with Pure series is another warm and sunny vacation, this time through beautiful Southern California. From the glamour of Beverly Hills to the beaches of San Diego, you'll experience the best that this favorite travel destination has to offer. That includes a healthy Pure Room to help you rejuvenate and promote well-being at every stop along the way.
We set out amid the luxury and sophistication of West Los Angeles and Beverly Hills where you can live like a movie star, even for just one day. Stroll the renowned Hollywood Walk of Fame or take in a tour of celebrity homes and landmarks up in the Hollywood Hills. You'll find world-class shopping and dining as well as people-watching at every turn.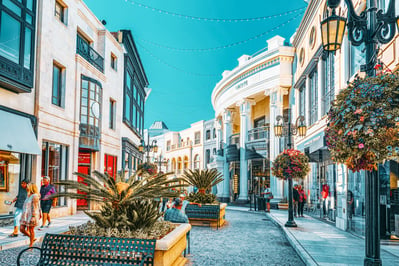 This allure of Hollywood is on display at the Beverly Hills Marriott, a stylish hotel near Rodeo Drive. Relax with a cocktail intheGREATROOM, the hotel's chic eatery, or soak up California's spectacular weather by the outdoor pool and lounge with fireplace. Pure Rooms at the Beverly Hills Marriott provide a hypoallergenic environment so you can look, feel and be your best during your time in LA.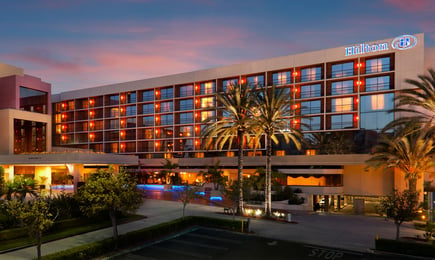 You're almost certain to encounter some traffic on the 405 but it should clear up after the airport on your way down to the Hilton Orange County/Costa Mesa. This strikingly modern property features an airy atrium and is just minutes from waterfront attractions like the Newport Beach Pier. Get in a workout overlooking the pool deck before enjoying the Hilton's outdoor tiki bar. There's plenty to do around Orange County, from theme parks like Disneyland and Knott's Berry Farm to a variety of championship golf courses.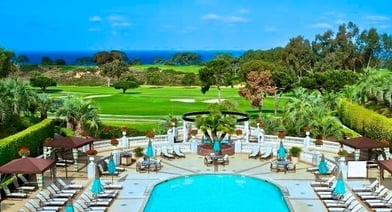 Speaking of golf, our next stop is a short drive south to the Hilton La Jolla Torrey Pines, which overlooks two golf courses that will playhost to the 2021 PGA Championships this month. Guests can book exclusive tee times on this scenic course set along the cliffs of the Pacific Ocean or make use of the tennis courts and gorgeous pool complex. With purified air and allergy-friendly bedding, you're sure to get a great night's sleep with Pure Rooms at the Hilton La Jolla Torrey Pines.
La Jolla is an upscale beach town full of boutique shops, cafes, galleries and other cultural attractions. Spend a day outdoors at the beach or exploring the hiking trails at Torrey Pines State Reserve. Back at the Hilton, you can unwind with a cocktail beside the outdoor fire pits or stay in and order room service from Torreyana Grille & Lounge to rest up for the final leg of your journey.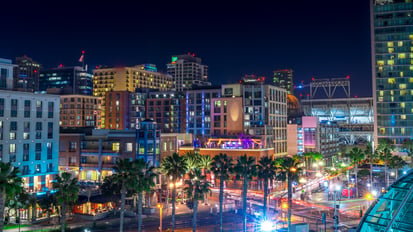 Our trip concludes in downtown San Diego, one of the most exciting and dynamic cities in the country. Plan on a visit to attractions like Balboa Park and the renowned San Diego Zoo or explore the city's Gaslamp District by trolley car. If you still haven't had enough time in the sun, the area's pristine beaches are also a short drive away.
The Sheraton Mission Valley San Diego provides exceptional accommodations close by, including Pure Rooms to promote self-improvement and peace of mind. Cap off your vacation with a day relaxing by the sparkling pool or get in one last shopping excursion at the Fashion Valley Mall just steps from the hotel. Or if you're feeling adventurous, why not take a train ride down to Tijuana and Rosarito to extend your trip a bit longer in Mexico?