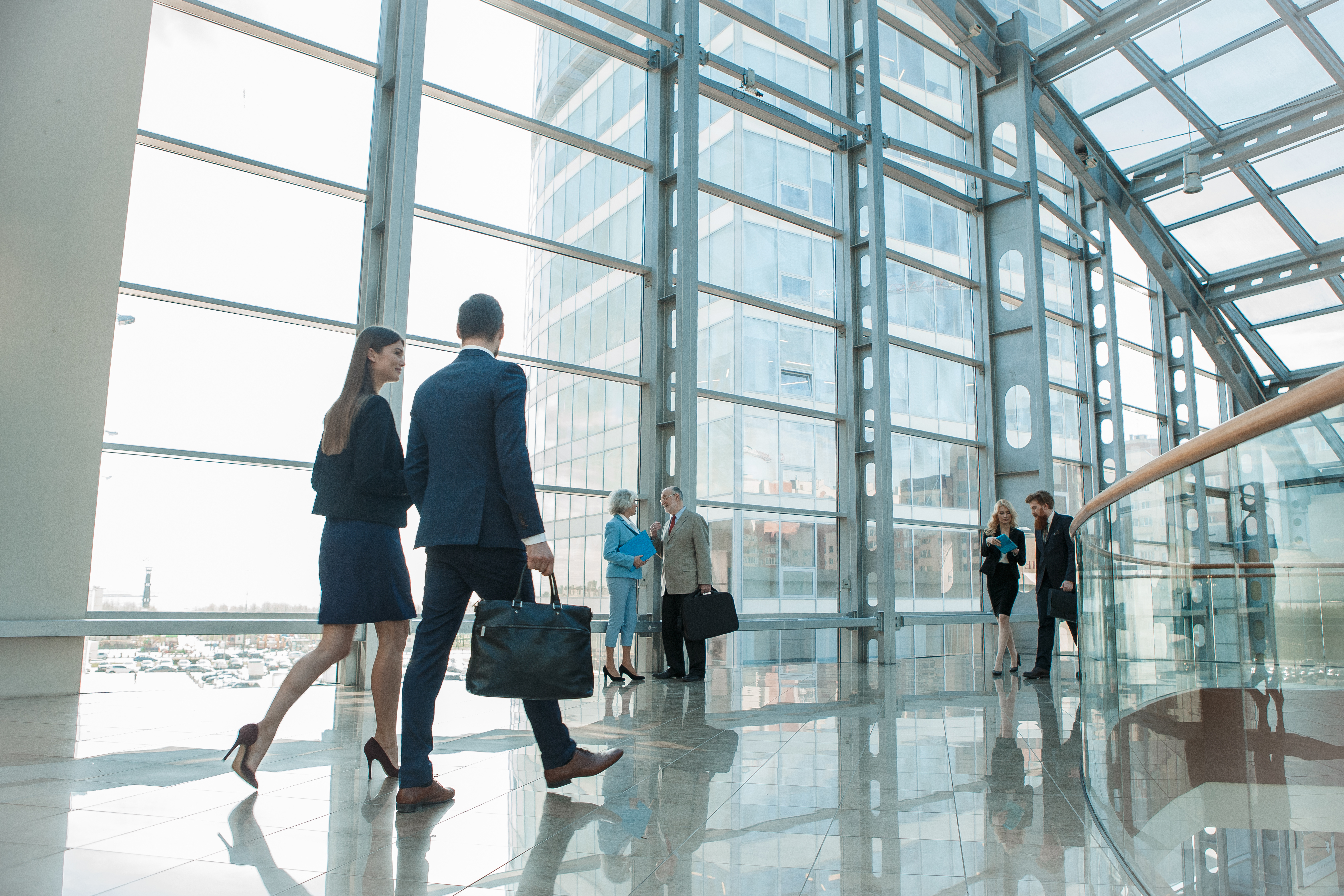 While many of us have adapted to remote work over the past year, companies everywhere are developing plans for a return-to-office. One important lesson learned from a year of working from home has been that there are a myriad of essential elements for company success that are best done in-person and in a physical office, such as collaboration and rapid problem solving.
The pandemic has brought to light, however, that offices must evolve to meet the realities of the 21st-century. Let's take a look at what those changes might look like going forward.
Employee wellness. Health and safety ought to be the first priority, of course, and 74% of people cite air quality as their primary concern for returning to the office. Pure Office solutions eliminate and protect against 99.99% of viruses, bacteria, allergens and other particles, including those smaller than the coronavirus. Additional wellness measures might include charcoal water-filtration, optimized lighting and other environmental controls.
Sensors and automation. These systems can be monitored and managed automatically, increasing efficiency for both the environment and your bottom line. Tenants and employees can check the temperature along with air quality, humidity and CO2 levels through a variety of visual display options. When particle counts surpass a designated level, sensors trigger the air purification system to adjust to a higher setting.
Flexibility includes not only the work location but also the workplace itself. With the ability to work remotely, everything from offices to conference rooms and even desk space can be shared and allocated as needed. When you show up to work, an app lets you know which offices are currently available as well as which open parking space is closest to your destination.
Personalization. Apps, facial recognition and voice command will allow employees to open doors, dim the lights or adjust the volume without needing to touch a surface. These systems can also automatically adjust desk height, ergonomic settings and other preferences in shared spaces. Customizable workspaces are an attractive feature that boosts employee productivity as well as health, safety and retention.
Smarter management. All of these advancements not only improve tenant and employee satisfaction, they also make building management easier and more efficient. Businesses can monitor, adjust and optimize their workspaces for productivity, frequency of use and even cleaning services. Pure Office aims to make the return to work both safer and more profitable for everyone.
For more information about the Pure Office concept, visit www.pureofficespaces.com